August 20th 5:30 pm
after-words event space, free and open to the public
Wine, water and snacks provided
Meet author Andrew Lawler Author of The Secret Token: Myth, Obsession and the Search for the Lost Colony of Roanoke.
Lawler tells the riveting tale of the disappearance of America's first European settlers and examines how the Lost Colony has come to haunt our national consciousness.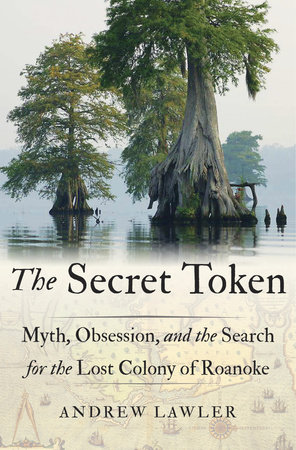 The year was 1587.

115 men, women, and children arrived at Roanoke Island on the coast of North Carolina to establish the first English settlement in the New World. But when the new colony's leader returned to Roanoke from a resupply mission, his settlers had vanished, leaving behind only a single clue—a "secret token" etched into a tree.
What happened to the Lost Colony of Roanoke? That question has consumed historians, archaeologists, and amateur sleuths for four hundred years.
Lawler's deftly researched and absorbing book offers a surprising answer to the old question of the colonists' fate, as well as a new understanding of how this story continues to haunt and define America.
Andrew Lawler
is the author of Why Did the Chicken Cross the World?: The Epic Saga of the Bird That Powers Civilization

.

He has written more than a thousand newspaper and magazine articles from more than two dozen countries.

His byline has appeared in the New York Times

,


The

Washington Post

, National Geographic, Smithsonian, and many other publications. He is a contributing writer for Science

and a contributing editor for Archaeology. His work has appeared in The Best American Science and Nature Writing.